About Us
We live with our German Shepherds, on a 23 acre property at the base of the beautiful mountain range,
called Mt. Dissapointment, in Victoria.
Here our dogs get to run & play, swim in our dam and laze under the shady Gumtrees.
Our dogs are very much an important part of our life and they all get 'special time' with us.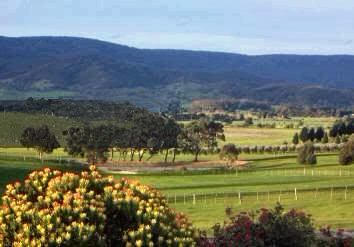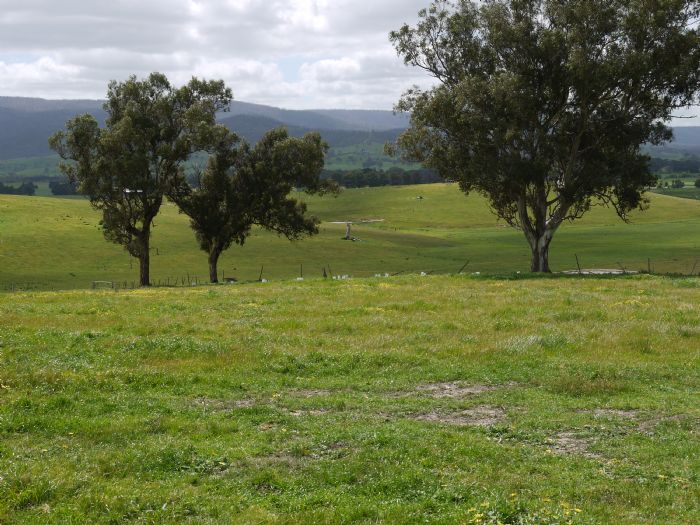 [Our Dam & Property]
My association with German Shepherds began when I purchased my first Shepherd in 1976, after the 25 year import ban was lifted through the hard work and dedication of the German Shepherd Dog Council of Australia. This began a lifelong love of this beautiful and intelligent breed, if I couldn't have a German Shepherd, then I wouldn't want a dog!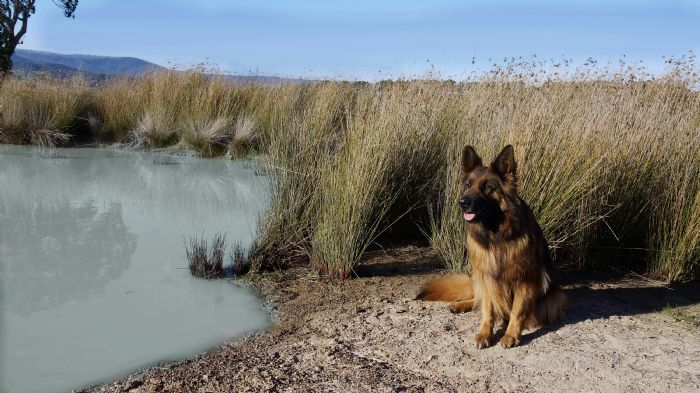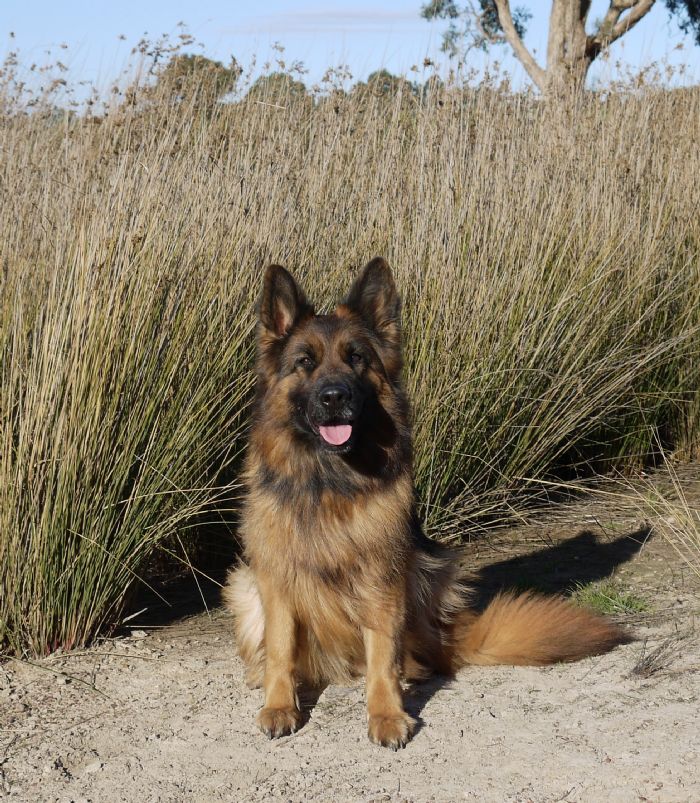 [ Our beautiful PRADA on the front cover of the "DOGS VICTORIA" magazine
after winning the GOLD Medal at the German Shepherd Dog National Show 2018 ]
I bred my first and only litter in 1978, under my original prefix "Schwandorf", which I later changed to my current prefix, officially registered in 1985 "VANHARLEY KENNELS", this is comprised from the names of my three children 'VANce, HARley and LacEY', who are an integral part of the caring and loving partnership shared with our dogs.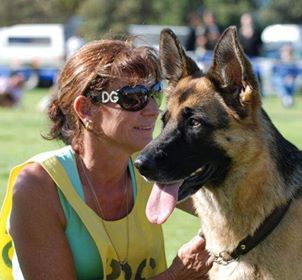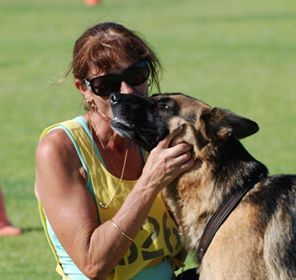 [My Beautiful Girl "Vanharley Yenta" & I, at the 2008 National, Highest placed
Victorian Bred Open Bitch]
Since that first litter, I have sought to achieve a combination of solid breeding lines combining strength of character, correct construction and soundness of body and mind. Always using the best bloodlines available and following the Breed Improvement Schemes for Hips, Elbows, Haemophilia and Breed Survey through the G.S.D.C. of Australia, who have awarded me a 'GOLD, Silver & Bronze Medal' for the amount of progeny bred who have achieved the "A" stamp for hips. Also the 'GOLD, Silver and Bronze' medal for the amount of progeny who have successfully passed the Elbow Scheme for Clear Elbows. I have bred a record number of dogs who have not only passed the scheme for Elbows and achieved the "Z" stamp, but who have a score of '0' on both elbows.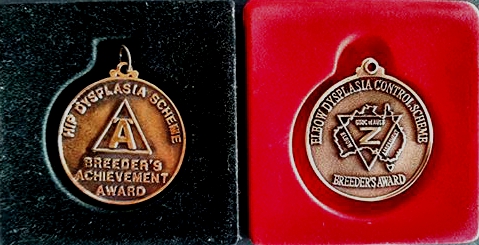 [My BRONZE "Hip Dysplasia Scheme" and "Elbow Dysplasia Scheme" Medals"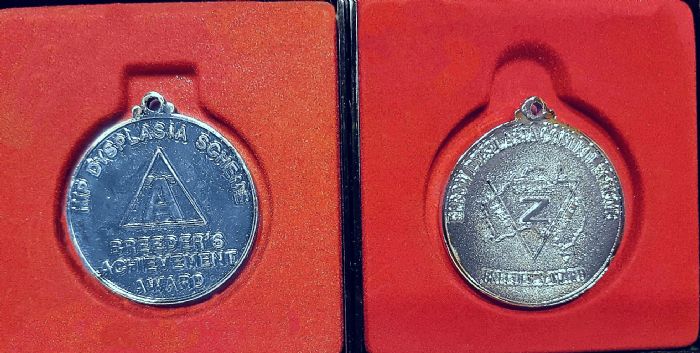 [My SILVER "Hip Dysplasia Scheme" and "Elbow Dysplasia Scheme" Medals]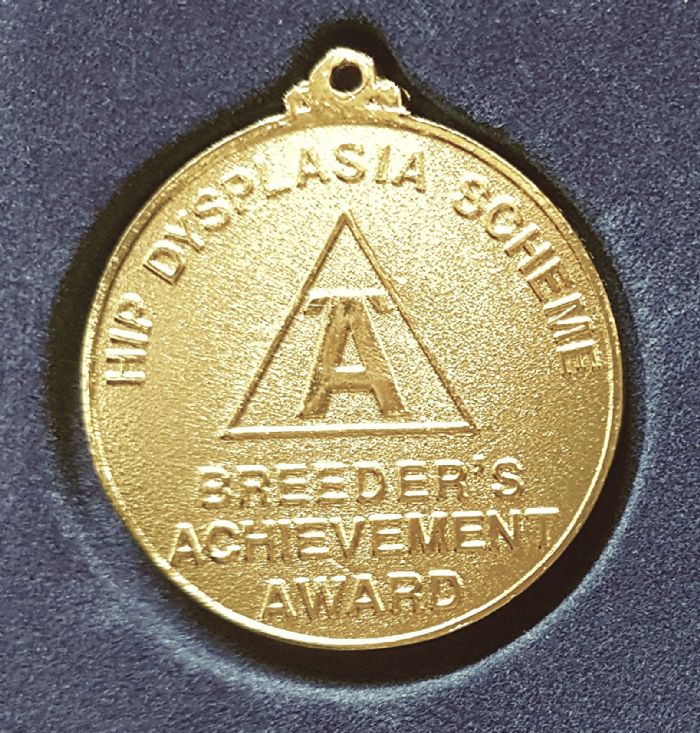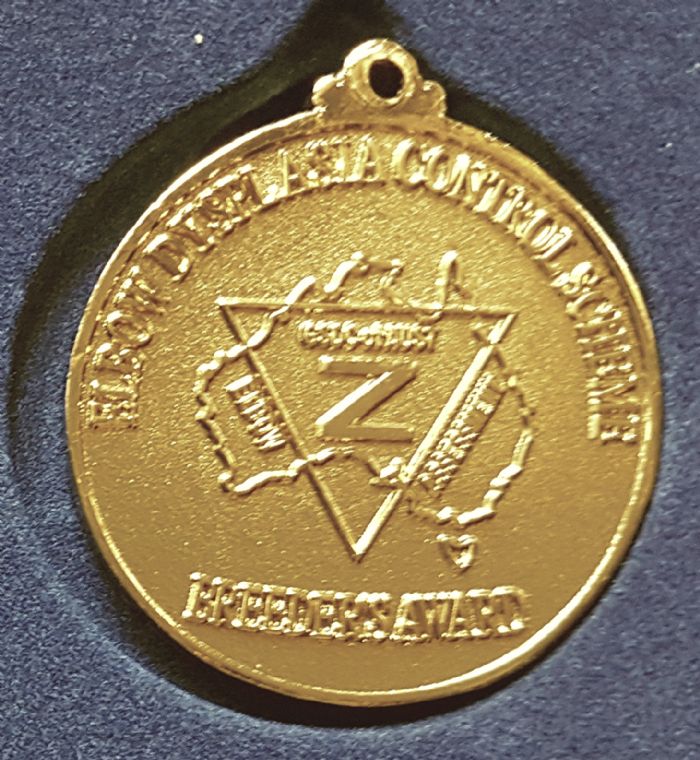 ​MY GOLD MEDALS
​"A" for HIPS
​"Z" for ELBOWS
I have maintained my base lines that combine the best of Australian bloodlines such as:- CHAMPIONS/GOLD MEDAL WINNERS - Dorsten Monte Cito, Edlenburt Orkan, Dunmonaidh Junker, Quincito Awol, Prima Zorba, Iniff Vagrant and import Austrian & Australian Sieger Iwan Von Lechtal, who have all been great achievers in their time. TO THESE, I have added top producing lines from Germany such as:- Sieger/VA Zamb V.D. Wienerau 'a', Sieger/VA Quando V. Arminius 'a', Dual World Sieger/VA Uran V. Wildsteigerland 'a', Vice Sieger/VA Karly V. Arminius 'a', World Sieger/VA Fanto V. Hirshel and World Seiger/VA Ulk V. Arlett 'a'.
Dogs such as these have formed a sound, solid foundation to give us the quality I have come to expect in my kennel. Introducing carefully selected bloodlines from the best German & Aust. dogs, to combine and enhance these base lines, will continue to produce, both the quality and soundness, and strength of character to produce both loving family companions and DOGS that can go out in public and make me proud of their achievements,
such as:-

~~~
• Multi Excellent/Best In Show - `VANHARLEY TRAMPS HARMONY` "A" "Z" BSCLI

• Australian Champion/Multi Excellent/Best In Show - `VANHARLEY TRAMPS HERO` "A" "Z" BSCLI

• Multi Excellent, Highly Placed - `VANHARLEY MISDEMEANOR` "A" "Z" BSCLI
• Multi BEST IN SHOW winners & Multi Excellent's - `VANHARLEY WILD SPIRIT` "A" "Z" BSCLI & *`VANHARLEY ZEUS` "A" "Z" BSCLI
• Multi Excellent/Australian Champion - `VANHARLEY QUADRILLE` "A" "Z" BSCLII - Obedience Titled - C.D.X Endurance Titled - ED, Agility Title - Excellent, Jumping Title - Excellent (Youngest ever Tracking Champion)*, Herding Title, Search & Rescue Title.

• Tracking Champion and Obedience Champ. - *VANHARLEY NIMMO* CD/CDX
* BEST IN SHOW WINNER & EXCELLENT Graded - 'VANHARLEY HAIL N THUNDA' "A" "Z" BS CL I
and our Long Stock Coat
​GOLD MEDAL/AUST CH/ Multi EXCELLENT Granded/BEST OF BREED
​VANHARLEY PROMISCUOUS GIRL "A" "Z" BSCLI - DM CLEAR
AND MANY OTHER AUSTRALIAN CHAMPION, BREED SURVEYED , "A" & "Z" Stamp, OBEDIENCE TITLED AND MUCH LOVED FAMILY PETS, TOO NUMEROUS TO NAME, THIS AUGERS WELL FOR OUR FUTURE AND CONTINUED SUCCESS.